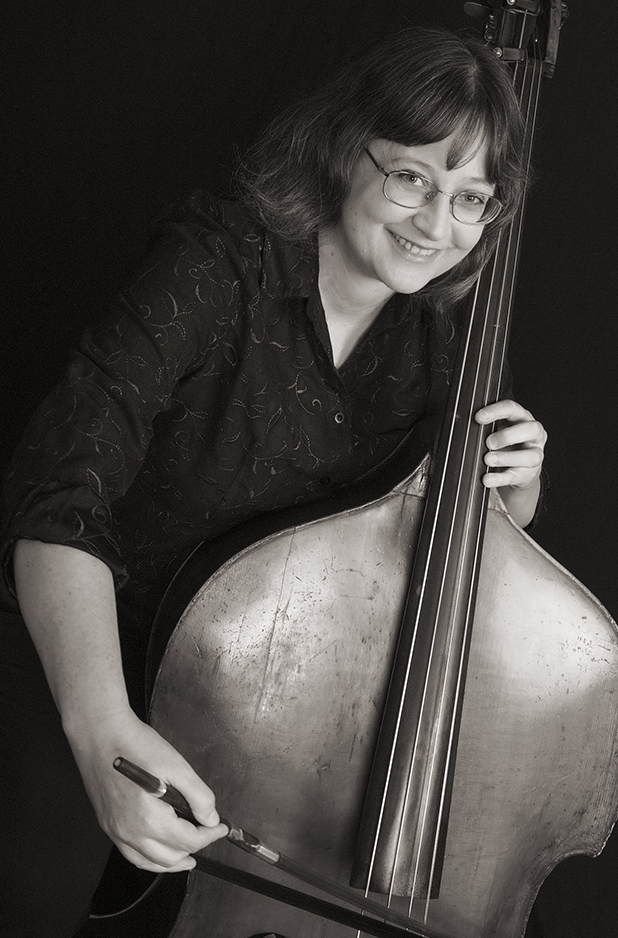 Connie Deeter is a member of the Pacific Symphony and the Redlands Symphony, and has played with the Pasadena, San Diego, Long Beach and Santa Barbara symphonies in southern California. She graduated from the Juilliard School in New York City, where she studied with David Walter. While at Juilliard, Connie was a Fellow at the Tanglewood Music Center and participated in the Spoleto Festival for two summers, in both Charleston and Italy. She has recorded approximately 40 movie or television scores, and is especially happy to have played on Star Trek: First Contact.Today Connie is on the faculties of Pomona College, Loyola Marymount University, and Glendale College, in addition to teaching privately. She serves on the Board of Directors for the Los Angeles Section of the American String Teachers' Association.
When she was in 5th grade, Connie's music class went on a field trip to a Fort Worth Symphony concert where she saw a bass played for the first time. The next year, she started learning how to play the bass at school. And, to the surprise of her parents, she figured out how to bring it home with her.
Connie's bass weighs 26 pounds and she drives it around in a Honda Fit.